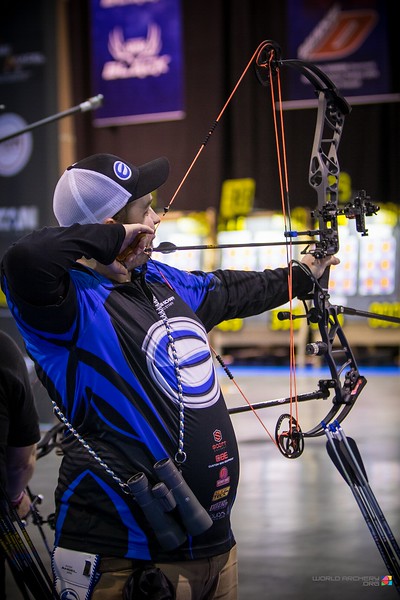 Stage 3 of the Indoor World Archery Championship did not disappoint, as the best archers from across the globe gathered to compete for top honors, most notably the compound men gold win by Scott Archery and Custom Bow Equipment's Kris Schaff.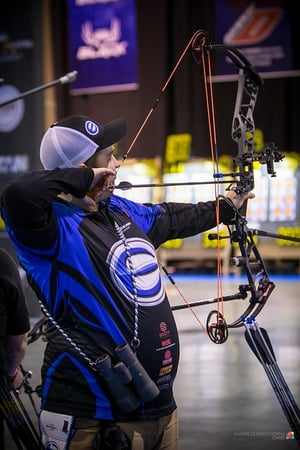 Schaff, seeded 10th, battled through qualification and elimination rounds to secure his spot in the gold medal match. The exciting shoot off against Netherland's own #1 seeded Mike Schloesser ended in a 147-145 victory, after impressive series of 150-150-149 rounds from Schaff.
"Heading into the gold final, I was feeling extremely confident in my performance and in my equipment," Schaff said. "Shooting against 'Mister Perfect' is a mental game in and of itself, but knowing I had the best equipment and training led me to the win and I couldn't be more confident heading into Stage 4 in Vegas."
Also representing Scott Archery and Custom Bow Equipment at the tournament were teammates Logan Wilde and Darrin Christenberry.
"To witness Kris execute shot after shot hitting the middle-middle, was nothing less than electric," said Darrin Christenberry, pro staff manager. "Kris has proven he is a top contender in the World Archery circuit and the entire Scott-CBE team is excited to see what's next for him in the upcoming tournaments."
To learn more about Scott Archery, visit: www.scottarchery.com
To learn more about Custom Bow Equipment, visit: www.custombowequipment.com